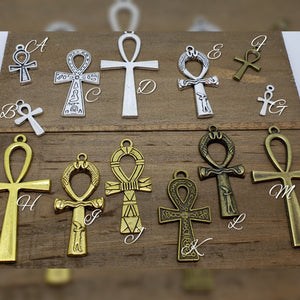 Ankh-the Kemetic symbol of eternal life
"Ankh, also called the Egyptian cross is a symbol of life itself."
The Ankh represents eternal life.
It signifies wisdom and insight on the highest level and is also known as afertility symbol.
The ankh was widely used as an amulet in Ancient Egypt.
Many reliefs in Ancient Egyptian temples show scenes where the king is offered the ankh by the gods. Which symbolizes the divine bestowal of eternal life.